Click menu to view or download PDFs below.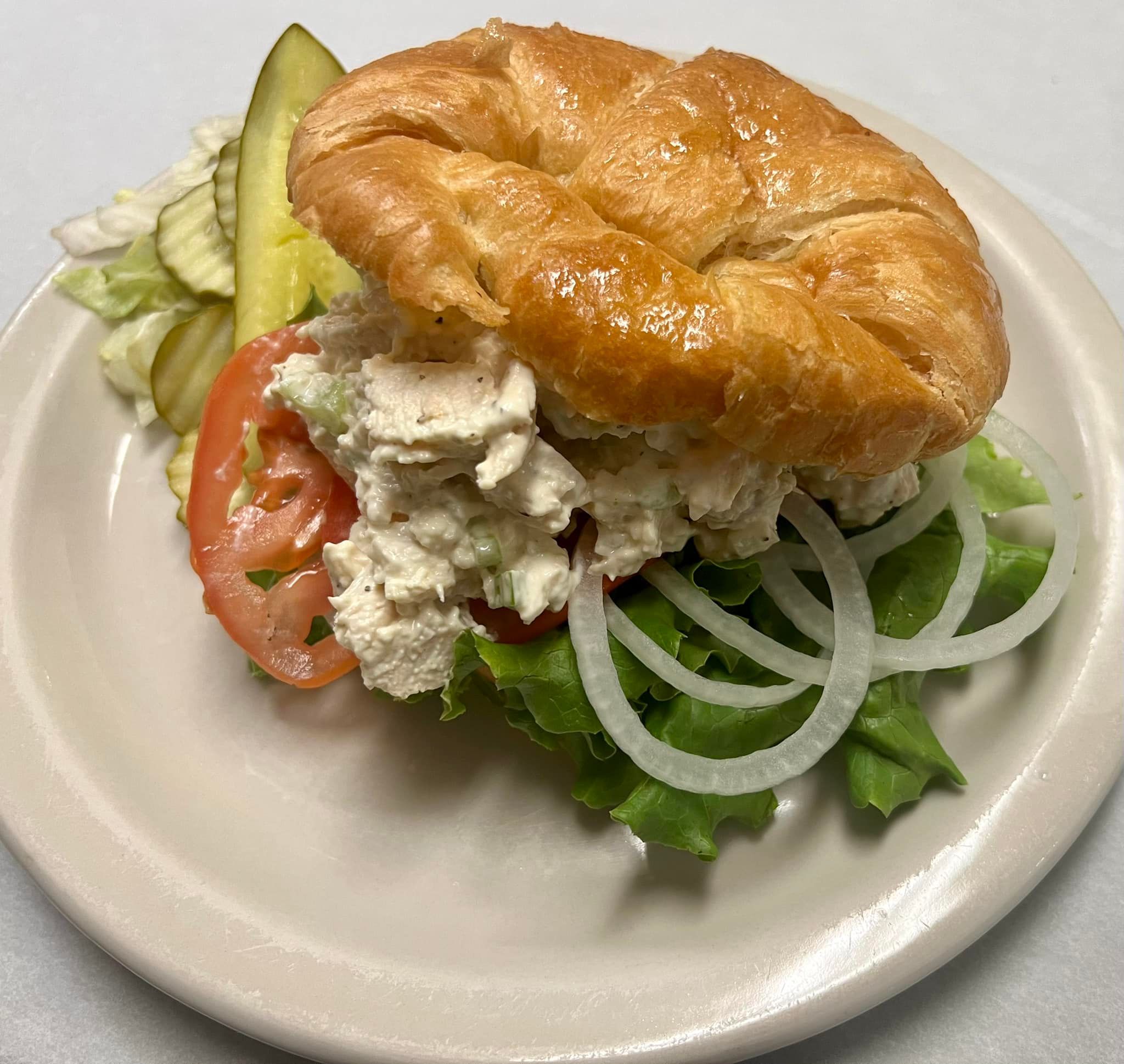 Chicken Salad Croissant
Freshly made all white meat chicken salad on a grilled buttery croissant with green leaf lettuce, sliced tomato, onion, and pickle. Served with choice of side
$10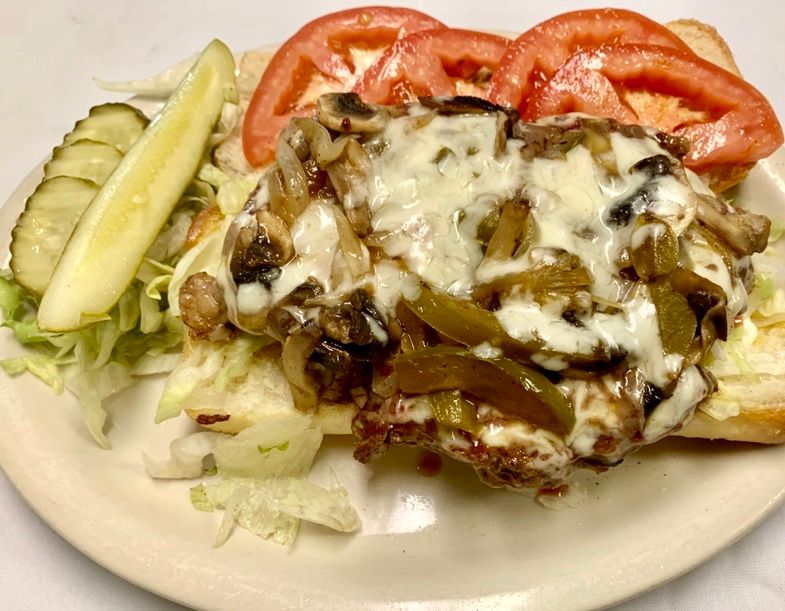 Philly Cheese Steak
Thinly sliced beef sirloin, sautéed sweet onion, mushrooms, bell peppers on a grilled hoagie roll with melted white cheddar, shredded lettuce, tomato and mayo. Served with Choice of side.
$10.5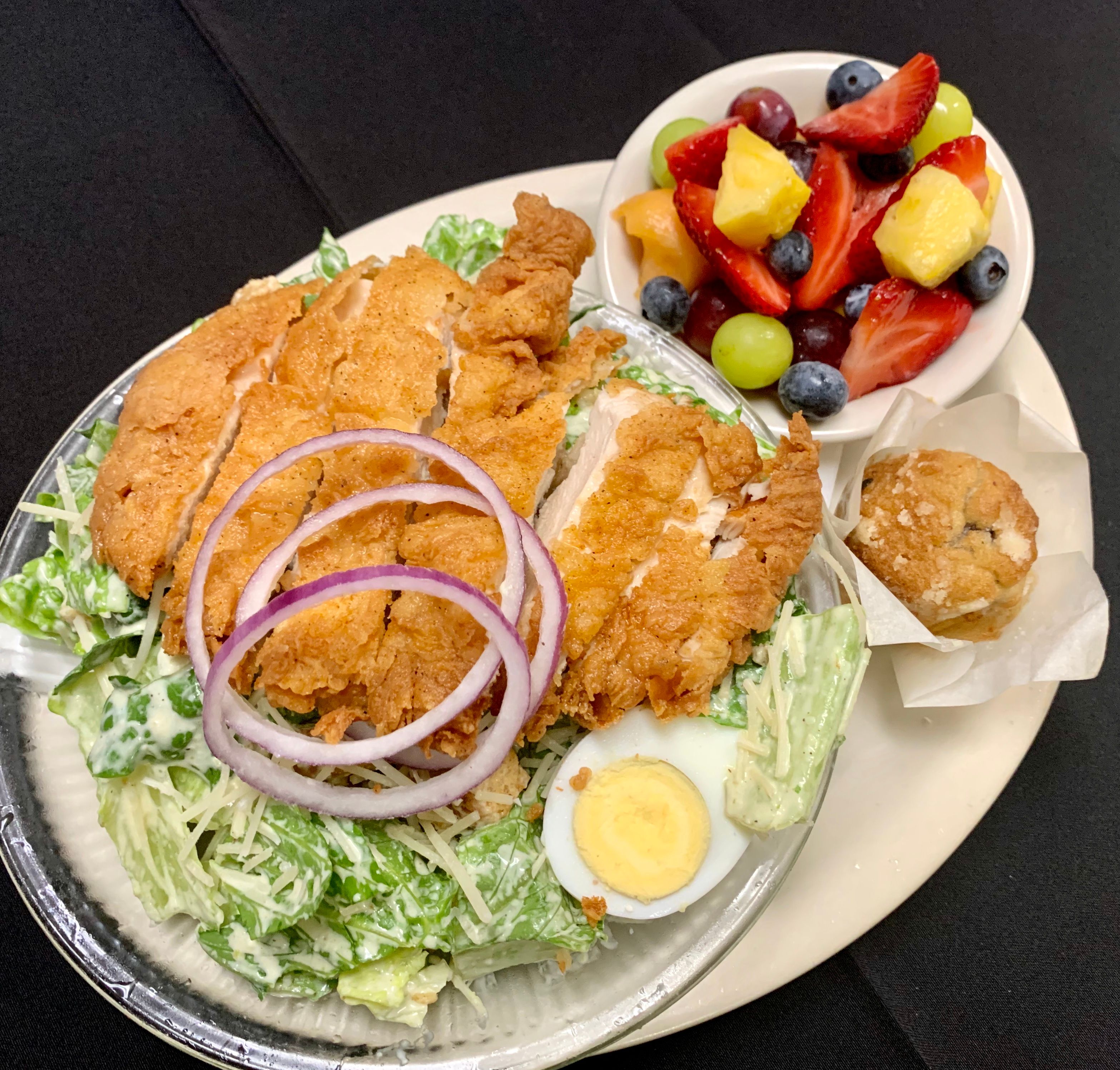 Small Caesar Salad
Crisp romaine, grated Parmesan cheese and house made croutons tossed together in our very own Mayfair dressing. Topped with grilled or crispy chicken, sliced red onion and hard boiled egg. Served with a cup of homemade soup and fresh sliced bread with whipped butter.
$10.5